24
Years
in the
Brazilian
Market
170
Hotels
throughout
Brazil
5 thousand
qualified
professionals
R$ 1,7 billion
Net revenue
under our
management
Our story
illustrates a successful
trajectory tied to careful
analysis and a team focused
on the next steps towards
the future.
We have had steady growth
since our foundation in 1998,
and we have cultivated long-term
relationships with our investors.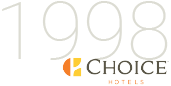 Atlantica Hotels emerges
as the master
franchisor of
Choice Hotels, signing
its first contract
with Sleep Inn Varginha.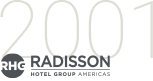 The company signs
another preferential
agreement, now
with the Radisson
Group, ensuring the
brand's arrival
in Brazil.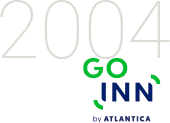 The brand Go Inn is created,
the first dedicated brand for the low budget market.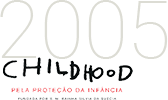 Unprecedented support
and cooperation agreement
with Childhood do
Brasil to fight and prevent the
sexual exploitation of
children and
teenagers in Brazilian tourism.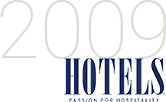 The brand is named among
the 100 largest hotel
administrators in the
world by industry standard
HOTELS Magazine.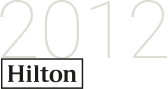 Atlantica Hotels and Hilton announce the signing of an exclusive agreement to manage Hilton Garden Inn brand hotels in Brazil.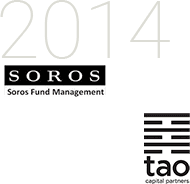 The company receives a capital contribution and is acquired by two international funds, Soros Fund Management (led by George Soros) and Tao Invest (led by the Pritzker family, founder and controller of the Hyatt group)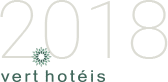 In 2018, Atlantica and Vert Hotéis form a strategic partnership, adding 22 more hotels to the brand's portfolio.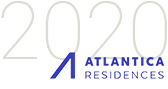 Atlantica Launches Vertical
Atlantica Residences, passing
to act in the administration
of residential services.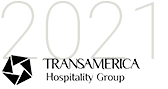 Strategic alliance with
Transamerica Hospitality Group
adds 23 hotels to Atlantica's portfolio.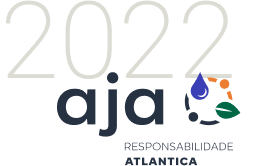 Atlantica launched the Aja program, which encompasses ESG initiatives supported by three pillars: Environment, Employees, and Community.
Board of
Directors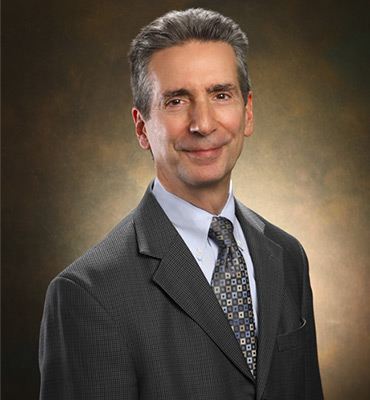 Douglas G. Geoga
Douglas G. Geoga serves as an advisor to the Company and its ownership sponsors, and his family is an investor. Mr. Geoga has been active in the lodging business for the past 37 years, including his current role (since 2013) as chairman of the publicly-held Extended Stay America chain of more than 600 hotels (Nasdaq:STAY). Previously he spent 23 years in various positions with the Hyatt Hotels chain, including president of the global company from 2002 – 2006 and president of the U.S. company from 1994 – 2000. In addition, since 2006, Mr. Geoga has been active in a number of private equity investments of various real estate and service-related companies, and served for almost 20 years as a director of Kemper Corporation (NYSE:KMPR), a property & casualty and life insurance company, where his work included chairing its investment committee.

Newlight Partners LP is a private investment firm focused on collaborating with management teams and strategic investors to build unique, durable businesses, predominantly in North America. For more than 15 years, the Newlight team has helped build successful enterprises in five sectors, including financial services, telecommunications, power and infrastructure, healthcare services and business services. Led by David Wassong and Ravi Yadav, the Newlight team has invested approximately $6 billion in over 100 investments since 2005, first as the Strategic Investments Group at Soros Fund Management LLC (Soros), and now as Newlight after the team's spin out from Soros in 2018. Newlight has approximately $4 billion in capital commitments and assets under management.

Tao Invest, the direct investment entity affiliated with Tao Capital Partners, invests in technology, alternative energy and transportation, healthcare, education, sustainable food & agriculture, consumer, and real estate businesses that have a positive impact. Tao is an active investor with the ability to support companies through various stages of their life-cycle.
Executive Body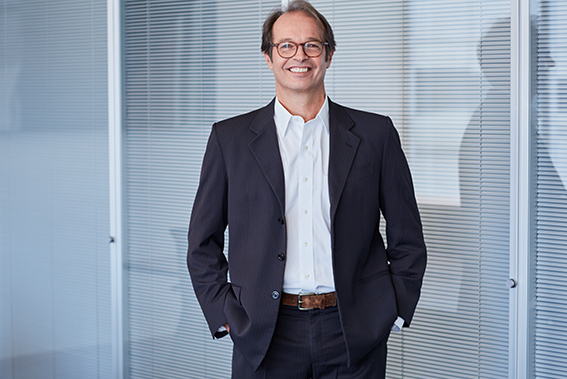 Eduardo Giestas
CEO
Eduardo began his career in the consumer goods industry, working for Nestlé Beverage Company in the United States and for Procter & Gamble in Sao Paulo, in the Supply Chain and Sales sectors respectively. After that, he joined A.T.Kearney, acting as a consultant for companies in the consumer and services sector in various projects involving strategy and operations for six years. He then turned to the telecom sector during the privatization of Telebrás. Working for Claro, he was initially responsible for the Value-Added Services/Data unit and later for the merger of Operadores BCP (Sao Paulo Capital) and Tess (Sao Paulo Interior). He also co-led the development and launch of the Claro brand nationwide, in charge of Claro's Sao Paulo unit and Claro Empresas. Giestas was also the CEO of Equifax in Brazil and Vice President of Marketing and Sales for Time4Fun, the largest live entertainment company in Latin America. He gained his first experience in the hospitality industry in Costa do Sauípe as CEO and member of the board of directors for five years, responsible for the recovery and sale of that venture. Afterwards, Giestas joined Laureate International Universities, the largest higher education group in the world, initially as CEO of Universidade Anhembi Morumbi and BSP. Later, he led the integration of the newly acquired FMU, creating the Laureate Sao Paulo unit, representing the largest result center in the entire group. Since January 2017, he has been the CEO of Atlantica Hotels International. Eduardo is a business manager and holds a bachelor's degree from George Washington University, in Washington D.C. (USA).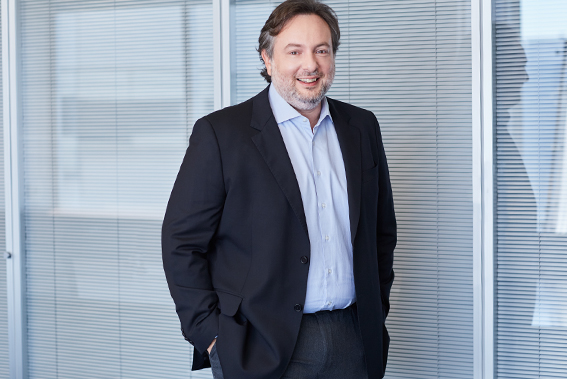 Guilherme Martini
VICE-PRESIDENT OF OPERATIONS, SALES AND MARKETING
Guilherme Martini holds a degree in Business Administration from Fundação Getúlio Vargas, in Sao Paulo. With a successful career in Marketing and Sales, Guilherme started his journey at Procter & Gamble, in the Trade Marketing and Commercial areas. Later, he branched out to the services sector, initially acting as a consultant for A.T. Kearney and then working for more than 7 years at Claro, where he actively participated in the consolidation of the company's operations in Brazil, focused on Marketing and Sales in the state of Sao Paulo. Guilherme was also part of the Time4 Fun team, the largest live entertainment company in the country, as Marketing Director. In 2009, he entered the hospitality sector as Chief Marketing Officer at Costa do Sauípe, where he played a decisive role in the commercial recovery of the company. In 2012, he became CEO of the company, actively participating in its sales process. In 2017, he joined Atlantica Hospitality International as Vice President of Operations, responsible for investor relations for more than 170 hotels throughout the country. In 2022, he also takes over the Sales and Marketing areas, becoming Vice President of Operations, Sales and Marketing.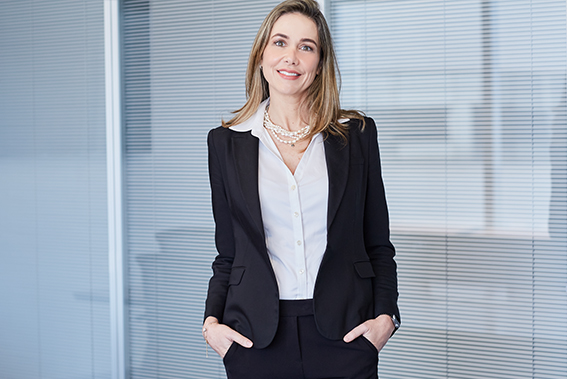 Flávia Buiati
VICE-PRESIDENT OF THE LEGAL, FINANCIAL AND HR DEPARTMENTS
With a successful career in Finance and Strategy, Flavia has always focused her efforts in the services sector, starting her career at American Express. After that, she worked at Grupo Algar and subsequently took over the Finance, Controllership, Supply Chain, Strategy and IT departments at AVIVA (Grupo Algar's Tourism Branch). During that period, she actively participated in the restructuring of AVIVA, which became one of the most established and recognized companies in the sector. She led the acquisition process for the Costa do Sauípe project. In 2018, she joined Atlantica Hotels as Vice President of the Personnel, Finance and Legal departments. She has a degree in Business Administration from Universidade Federal de Uberlândia, with a graduate degree in Planning and Economics and an MBA in Finance from FGV, in addition to courses from MIT and Harvard.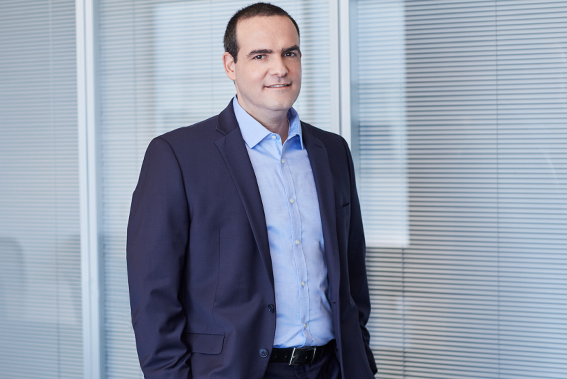 Ricardo Bluvol
VICE-PRESIDENT OF DEVELOPMENT
With a solid career in ​​tourism and hospitality, Ricardo Bluvol has more than 20 years of experience in the sector. He started his professional life at IHG, later migrating to electronic distribution, and becoming responsible for the commercial area of ​​the company Pegasus Solutions, the world leader in electronic distribution in the sector at the time. In 2001, working for Atlantica Hotels, Bluvol actively participated in transforming Atlantica, then a regional player with only 6 hotels, into one of the largest hotel groups in Latin America. An expert in the commercial area, Bluvol worked in several segments of the company, starting his career in ​​implementation, responsible for the launch of more than 60 new projects. Bluvol was responsible for structuring and leading the chain's sales, marketing and revenue management teams, where he worked for over 15 years. In 2014, he became Vice President of Development and M&A, also responsible for the institutional relationship with the brands' controllers: Choice Hotels, Radisson Hotel Group, Hilton Worldwide and Wyndham Hotels & Resorts. Ricardo has a degree in hospitality from Faculdade Renascença and an MBA in business management from ESPM.